Restaurants & Bars
Celebrate the flavors of Playa del Carmen at Reef Coco Beach while embracing culinary influences from around the world. Each of our five dining outlets offers fresh ingredients, crafted by an acclaimed culinary team, while reflecting the beachfront style and ambiance that makes vacationing in Playa del Carmen such an unforgettable experience.
Must-have dining includes Samurai, our premier Japanese restaurant featuring an interactive dining experience with showmen chefs, a new beachfront sports bar, and the new Bar & Mar Lounge Bar, an exclusive enclave for our Premium package guests.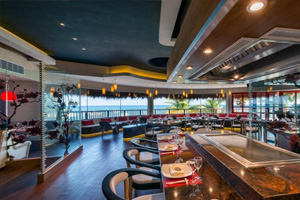 Samurai
Dining venue inspired by the oldest Japanese culinary traditions with Teppanyaki and Shabu-Shabu tables. Showmen chefs and cook-your-own options add an interactive element to the dining experience, ensuring that guests fully enjoy traditional Japanese dishes, drinks and desserts in a unique setting.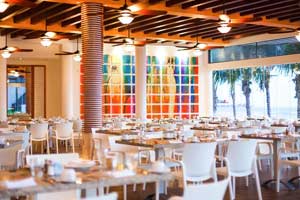 Miramar
Newly remodeled, our main buffet restaurant serves breakfast, lunch and dinner against a backdrop of stunning Caribbean views.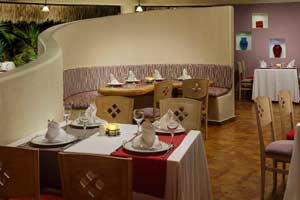 Sabor Latino
Featuring Mexican specialties, this elegant restaurant serves an a la carte menu inspired by the country's rich culinary traditions. Also, this establishment is included in the Superior and Premium packages. There is a surcharge per person with the Standard package.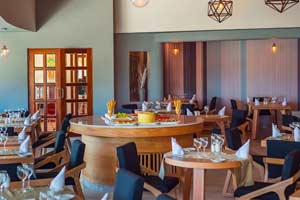 Rosinella
A romantic restaurant with views of Cozumel, Rosinella serves freshly prepared Italian specialties with a tropical twist. This air-conditioned restaurant offers an a la carte menu. Also, this establishment is included with all packages.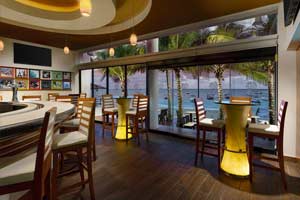 Sports Bar
Catch your favorite teams and sip domestic drinks in a fun and festive atmosphere featuring ocean views and a beautiful terrace. Premium drinks are available to guests wearing Premium bracelets.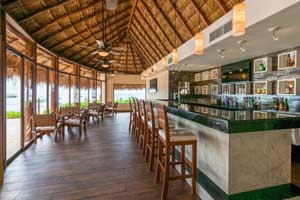 Bar & Mar Lounge Bar
The newest and most exclusive bar, luxurious Bar & Mar pairs a beautiful beachfront setting with lounge music, flat-screens and cocktails made with international top-shelf spirits. Also, this bar is included with the Premium package. A surcharge applies for Standard package guests.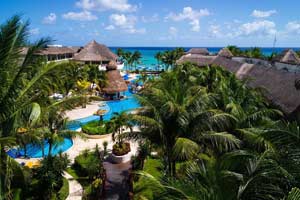 Azul 48
Enjoy cocktails without leaving the pool at our thatched-roof swim-up pool bar serving a thirst-quenching array of domestic drinks, beer and non-alcoholic beverages. Premium drinks are available to guests wearing Premium bracelets.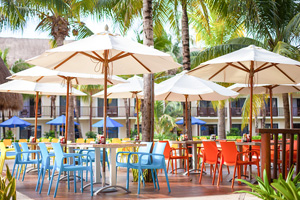 El Palmar Snack Bar
The informal and relaxing atmosphere of our new Sports Bar El Palmar is perfect for poolside cocktails.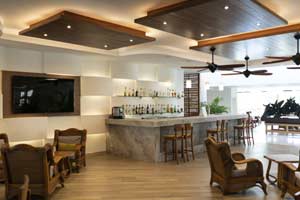 Tabaco & Ron
Savor our late afternoon Tea Time featuring flambéed coffee drinks, fresh-baked cookies and finger sandwiches or wind down after a long day of exploring with evening cocktails and big band tunes.